A spectacular itinerary that crosses the entire ridge of the Island of Elba. It is one of the most significant walks on the island both in terms of duration and variety of route and panoramas: an experience full of suggestions and changes in vegetation.
Starting from Cavo, it crosses the lands of iron until it reaches the distant lands of granite, arriving in Pomonte (or Patresi). In fact, the GTE offers 2 versions which differ in the last kilometers (see photo above)
The path of the GTE was designed for the first time by Renato Giombini and Mario Ferrari in the 80s. The reason for the double Pomonte / Patresi arrival lies in the fact that at the time in the first town there was the bus terminus and the second was home to the only hotel open all year round.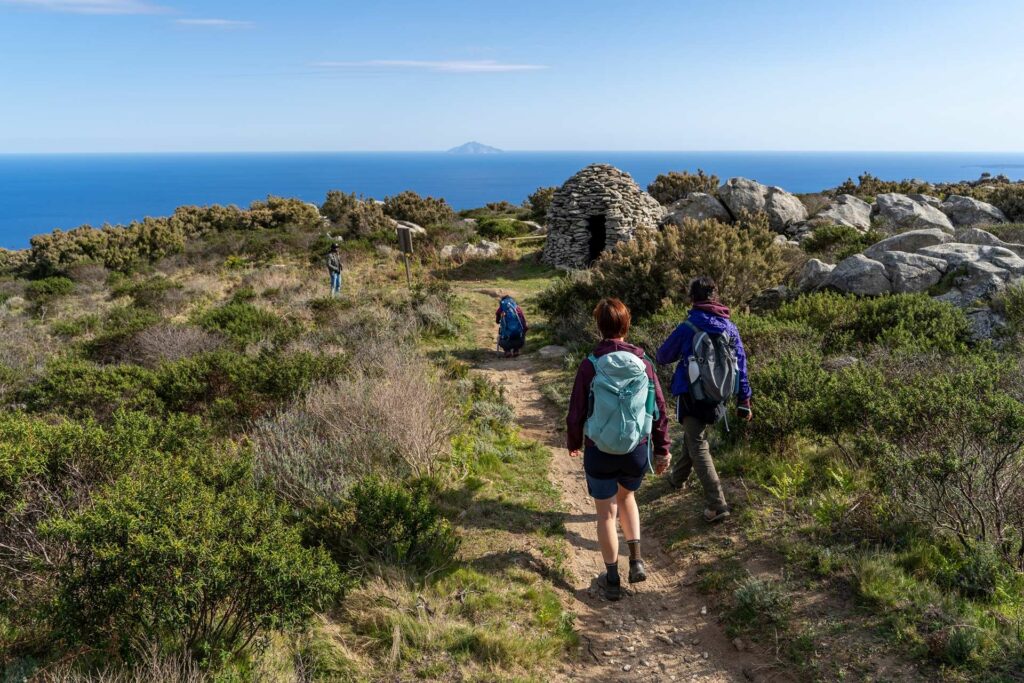 CHARACTERISTICS
Departure: Cable
Arrival: Patresi / Pomonte
Average time: 24 hours and 20 minutes / 19 hours and 30 minutes (GTE record: 5h17'06" by Matteo Anselmi from Elba)
Length: 57.99km / 49.57km
Route difficulty: for experts
Altitude difference: 2685m / 3265m
DOWNLOAD
GTE north (from bifurcation to Patresi)